Zavvi Exclusive Steel Book Edition
Posted: Wed Jul 02, 2014 6:35 am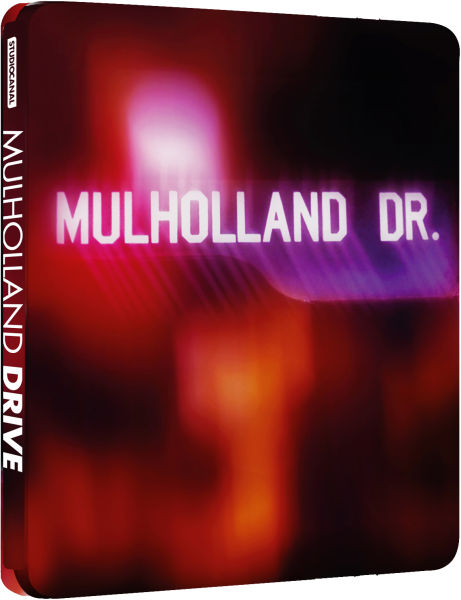 Zavvi Exclusive Limited Edition Steelbook. Limited to 2000 Copies with Full Gloss.

Renowned and critically acclaimed director David Lynch (Blue Velvet) returns to his nightmarish form in this mind bending mystery thriller. Mulholland Drive tells the story of a woman who has just survived a car wreck and finds herself with a purse full of cash and, subsequent to the crash, has suffered amnesia. Meanwhile, while staying with her Aunt in hope of finding Hollywood fame, Ontario gal Betty Elms (Naomi Watts) arrives at her Aunt's house to find the car wreck victim. She offers her help and the two set out into the City Of Angels in order to find out the truth and come across a large combination of characters on their journey. Soon enough the two women find it hard to tell what is a dream and what is reality.

The Studio Canal Collection presents...

In Mulholland Drive, David Lynch takes the viewer on a memorable neo-noir trip through Hollywood's dark underbelly in a mystery that blurs the lines between fantasy and reality and features astonishing performances from Naomi Watts and Laura Elena Harring, Lynch dispenses with a conventional narrative in favour of an hallucinogenic assault on the senses that will stay with you long after the credits roll.

Special Features:

Introduction by Thierry Jousse

In the Blue Box

Making Of: On Mulholland Drive

Interviews with Mary Sweeney and Angelo Badalamenti

Angelo Badalamenti, audio interview, 10 years after

http://www.zavvi.com/blu-ray/mulholland-drive-zavvi-exclusive-limited-edition-steelbook-ultra-limited-print-run-with-full-gloss-finish.-limited-to-2000-copies./10972215.html
I thought i'd treat myself to this. I'm not sure if those special features are exclusive to this set or not, but they certainly aren't on any copy I have of the film. I think the one I have just has biographies of the actors and a theatrical trailer. I just hope the blu-ray transfer is top notch.
Plus steelbooks are always quite nice to own anyway.
EDIT: Looks just the same as the older blu-ray release in terms of special features et al. I don't have that though, so hey ho...