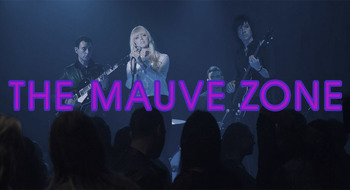 Twin Peaks fans,
@Vicksvapor77
and I are proud to announce the opening of
http://www.themauvezone.com/
Twin Peaks is a really special show that pushed the boundaries of television to its limits when it premiered on April 8, 1990. Unlike shows in today's TV landscape, Twin Peaks built its audience in a world without social media where the Web didn't even exist. As a result, a bulk of the promotional material for the show remains scattered across old magazines, film slides, and VHS tapes which have slowly been lost to the passage of time.
@Vicksvapor77
and I have spent the last year cataloging and preserving promotional material that was released for the original ABC series, the feature film Fire Walk with Me, and the 2017 Limited Event Series revival on Showtime. We have assembled a comprehensive library of Twin Peaks media at
TheMauveZone.com
complete with rare TV promos, cast interviews, photoshoots, and production stills.
We want to thank all the Twin Peaks fans that have kept the dream alive for over 25 years. This site wouldn't have been possible if it wasn't for all of you pouring so much energy and love into Twin Peaks over the years. Feel free to check out our galleries and enjoy the site!